CHRISTMAS

for HAITI

– 2016
You can be a part of this great Christmas adventure in Haiti!
The Power of the Christmas Story
"And she brought forth her firstborn Son, and wrapped Him in swaddling cloths, and laid Him in a manger, because there was no room for them in the inn." (Luke 2:7)
You know what's so great about God? He owns the universe! All the gold and all the silver, everything is His. Yet when He came to be with us, he wrapped Himself in swaddling clothes. The clothes of a poor child from a poor family. God's greatest gift came to us, born in a stable, with no place for Him to lay His head. All that Mary and Joseph had to wrap Him in were swaddling clothes. The clothes of the poor in a place where only the lowest would give birth…a stable. "…He was rich, yet for your sakes he became poor, so that you through his poverty might become rich." (2 Corinthians 8:9, NIV84)
When presenting this Christmas story to the Haitian children, I tell them about that blessed night so many years ago when Gabriel came to tell us the "good news" that a Saviour had been born, "Christ the Lord." We act it all out, some of us are the angels, some of us are the shepherds, and some the wise men. Some even get the honor of being the cows, sheep and donkey. Then there is, of course, Mary and Joseph. It's such a wonderful and joyous time! We always end with why Jesus came. They see the baby, Jesus, as a grown man who lived a perfect life. They see Him nailed to the cross for their sins and resurrected from the dead. The last part of the story is Jesus taking the hand of fallen man and placing it into the hand of God.
Interestingly, through all the years, I have learned that one of the most powerful moments is when the children realize where Jesus was born. He was born somewhere that they would feel welcome – a barn and in a stable. The hand that put our hand into the hand of God was real and reachable, and by human standards, even poor. We then invite them to take hold of this hand, and each time, in every village, every year, they do. And their Savior, born in that barn and risen from the dead, has taken them by the hand. Hallelujah!
This year we are again trusting to send 25,000 gifts,
but we need your help!
We want to thank you for the privilege of helping us to share the Gift of God each year. First and foremost, Jesus, God's greatest Gift, is rescuing children from the clutches of darkness in Haiti. You also allow us to leave them with an expression of your love through a small Christmas gift! It may be little to us but it's an incredible blessing to them.
This year we are again trusting to send 25,000 gifts, but we need your help! Would you consider helping us get the Christmas message out and express God's love through this gift? Just think, the joy at your own home each Christmas season can be shared and multiplied 25,000 times! You can give directly through Paypal right here at plow.org/cfh. Or, you can write your tax deductible donation to Hand to the Plow Ministries and earmark it for Christmas for Haiti. Thank you for giving the gift of love!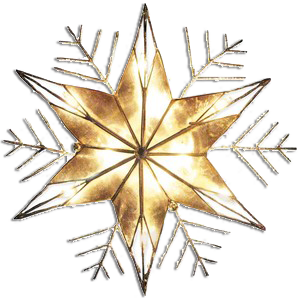 Thank you for your loving CHRISTMAS gift and prayers!
You can be a part of this great Christmas adventure in Haiti!
Your gift not only tells the Christmas Story, it offers the children an expression of God's love that was shed abroad when He came to Earth on that glorious Christmas night!
Thank you and God bless you!